Book: Linux Kernel Networking – Implementation and Theory
The Linux kernel networking stack is dynamic and growing steadily in a
fast-paced progress; during the last years, there were a lot of
changes and updates. Many features were added and a lot of development
was done. However, for almost a decade, there was no new book about it.
Furthermore, many networking subsystems are not well documented or almost not documented at all.
Very soon, a new book will be published: Linux Kernel Networking: Implementation and Theory
, written by Rami Rosen and published by Apress, a 600 page book that will fill this knowledge gap.
I had the honor to write a chapter in this book: chapter 13 "InfiniBand". This chapter describes RDMA and explain how to use it in the Linux kernel.
This book is now available at Amazon
. Go and get it now!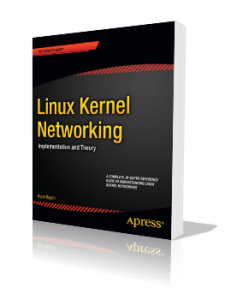 Comments
Tell us what do you think.